Cute things guys at BHS say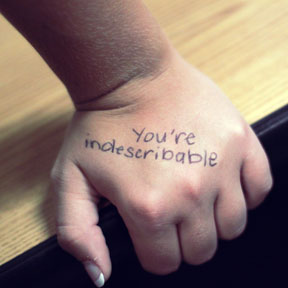 The guys of BHS have said and done some pretty cute things to girls. Now they, along with their girls, have revealed them to Hoofprint.net reporters.
Here are some of the favorites.
"Can I get a picture of you for my sketches?"
"I'm not the brightest, but you make me brighter." 
"You're my everything and you make me so happy. I want to be with you forever." 
~He wrote prom in candles on the side of the lake
"Te vez bien hoy." (You look good today)
"I kinda like ya."
"If I had to choose between dying and hanging out with you, I would hang out with you."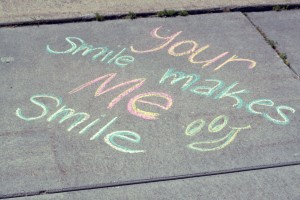 "You're prettier without makeup."
~Girl burns dinner and he says, "It's OK, I'll keep you around."
"You're indescribable."
"You're beautiful."
"I just wanted to call to say 'Hi'."
"I'll love you forever, you're the best, sleep well darling."
"Good morning, beautiful."
"If I woke up to you every day, my life would be well spent."
"Every time I look into your eyes, it gives me butterflies."
"I'd do anything just to talk to you."
"I like seeing you happy."
He sang "you don't know you're beautiful" to her.
"Your smile makes me smile."
~ He texted, "You look pretty today<3"
"I was matching a star to every thing I love about you. I was doing great until I ran out of stars."
"How could I be happy without you?"
"I'll wait until you're ready to date."
"You're amazing."
"If you held up 11 roses into a mirror you'd be looking at 12 of the most beautiful things in the world."
"Goodnight my princess. Sweet dreams. I love you with all my heart. I love you because you're my better half."
"Your smile gets me every time."
He gave the girl a dozen roses and said, "I will love you until the last one dies." One was fake.
"Kissing you would be like a million dollars."
"You're the cutest muffin I've ever come across."
"You have a lovely laugh."
He sends her the lyrics of the song "Smile".
Also in BHS, 100 guys and 100 girls were given these five movie quotes and asked which ones they liked the best:
The Lucky One: You deserve to be kissed every day, every hour, every minute. -Logan
The Vow: I vow to seriously love you, in all your forms, now and forever. I promise to never forget that this is a once in a lifetime love. – Leo
The Notebook: So it's not gonna be easy. It's gonna be really hard. We're gonna have to work at this every day, but I want to do that because I want you. I want all of you, for ever, you and me, every day. – Noah
Sweet Home Alabama: Why would you wanna marry me anyhow? So I can kiss you anytime I want. – Jake
Titanic: "Winning that ticket, Rose, was the best thing that ever happened to me… it brought me to you … You must do me this honor, Rose. Promise me you'll survive. That you won't give up, no matter what happens, no matter how hopeless. Promise me now, Rose, and never let go of that promise."
—Jack
They chose their top three favorites and these are the results:
For Girls,
The most popular first choice is The Notebook at 53%
The most popular second choice is Sweet Home Alabama at 29%
The most popular third choice is The Lucky One with 27%
For Guys,
The most popular first choice is The Titanic at 39%
The most popular second choice is The Notebook at 33%
The most popular third choice is The Vow at 26%