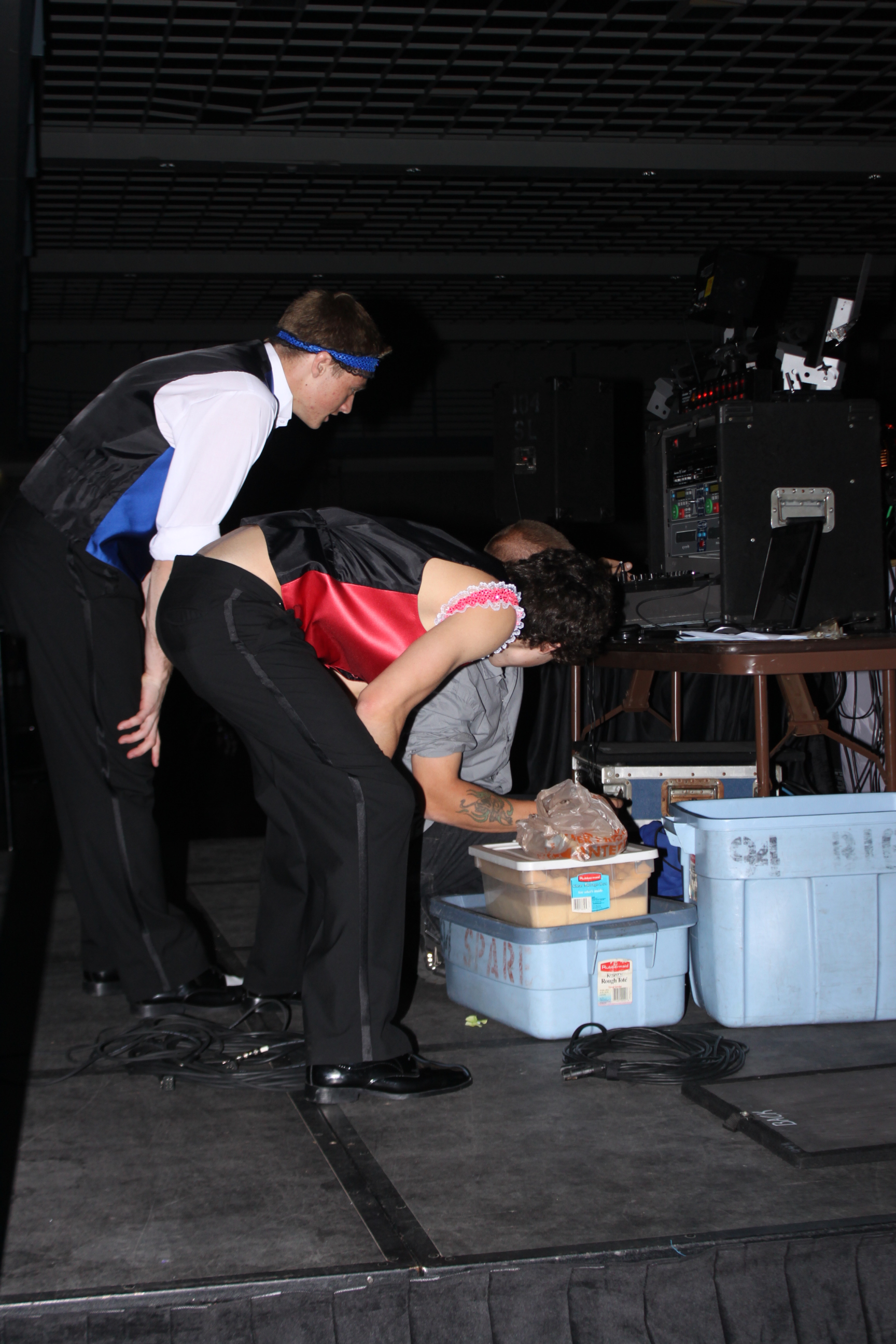 Excited students piled into the River's Edge Convention Center in St. Cloud,  passed through check in, and finally made it onto the dance floor. After months of waiting, Prom was finally here, and they could finally dance with the quintessential blaring music and catchy pop songs. Except there was no blaring music and not many catchy pop songs. In fact, many students complained that they couldn't hear the music at all, those in the back said they sometimes didn't know what song was playing.
"I didn't like it," said Junior Kirsten Fenton. "There was way too much rap, and you can't dance to rap. You can't even jump up and down to rap, so I just got some good old H2O during the rap songs. There was also not enough older music. It was all mainstream pop, which is ok, but I would have liked the DJ to mix it up more."
Agreeing with Fenton was Senior Ellie Bischoff.
"I felt like it was too top 40-ish," said Bischoff.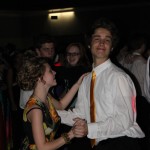 Other than the music itself, prom-goers were also disappointed by technical difficulties and the DJ himself overall. At the beginning of the dance a chant of "Turn it up," echoed through the ballroom. Once the students seemed happy with the volume, what they heard was a lot rap and country and often when a song students seemed to like started to get played, it was sometimes abruptly changed several seconds in.
"It was super quiet, I could have a conversation with someone while right by the dj and you couldn't pick out what song was playing when you were sitting at the tables until everyone had to scream at him to turn it up," said Junior Hayley Johnston. 
Once the chant to turn up the music was over and students starting dancing, things got better, but there were other complaints.
"The DJ this year didn't listen to requests as much as he should have. There were problems with the volume and a lot of songs were difficult to dance to. The music was disappointing," said Senior Beth Macnab.
Junior Levi Walls agreed with his classmates, also noting that the music didn't seem to really be "dancing" music in the traditional sense.
"It was still too quiet, there was too much 'grinding' music, and it all sounded the same," said Walls.
Student DJ Tim Kunze also had something to say, and not just from a student's perspective.
"I work for Flamingo Enterprises DJ and photo booth services and have for the past three years. My professional opinion is that as a DJ the music was not even close to the quality required for even homecoming, much less prom. I even talked to Mr.[Evan] Ronken about hiring us to do these class gigs and was told that he has a 'deal' with Music In Motion. What he didn't do was ask the students what they thought, and since teachers aren't the ones on the dance floor I think they should seriously give a listen to the dance goers," said Kunze.
Mr. Ronken, who is head of student council, is not actually in charge of the music, the Junior Class Cabinet and their advisors Mrs. Hulley and Mrs. Eiynck were in charge of the music.
"We have used different companies for a DJ.  I think that this year we used the same company as Student Council did for Homecoming.  We do not have an ongoing contract with any particular DJ," said Junior Class Cabinet Advisor Nancy Eiynck.
Banner Image By Emma Rodelius
Thumbnail Image By Ben Lepinski