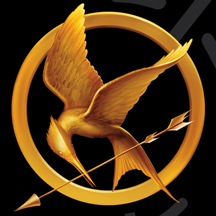 Staying up for 22 hours and running on three hours of sleep isn't ideal. However, students anticipating the premiere of The Hunger Games are willing to sacrifice their energy in order to be the first to see the new movie.
Students in Denise Wahlin-Fiskum's CIS Literature class are taking a field trip to the theater on Friday, March 23rd, the first day the movie is in theaters. For some students, this will be the second time they watch.
"I'm really looking forward to the movie," said Junior Michael Swearingen. "Seeing it twice should be a lot of fun. If it's good the first time, why wouldn't it be good twice?"
The Hunger Games is based off of the first novel in the trilogy by Suzanne Collins, which topped Amazon's Top Ten Physical and Kindle book lists in January and Febraury. It is the story of a girl named Katniss, played by Jennifer Lawrence, who lives in District 12 of the new North American continent, Panem. She is forced to fight to the death in the country's annual Hunger Games competition, and students at BHS can't wait to see how it all pans out.
"My anticipation is that it's accurate," said Senior Marie Christensen. "The books are so good; it'll take a lot to live up to them. I just hope it's not a let down."