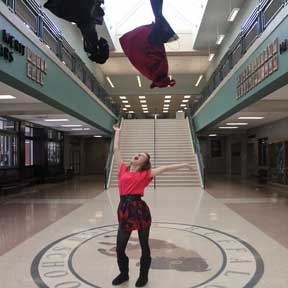 For the fourth time, BHM Community Education is hosting Promtique. Everyone is welcome to go. Join the shopping 9:00 a.m. to 1:00 p.m.,  March 10 or 17. It will be held at Discovery Center in Buffalo.
"It offers an opportunity for girls to sell their dresses and for others to purchase a dress for less! It's a win-win for everyone. Some of the dresses are only worn once and then they sit in a closet," said community Ed Director  Kim Carlson.
The Dresses have been collected since Feb. 27 and now fill the room. The previous owners of the dresses Filled out a form and named thier own price.
"The seller keeps 80% and Community Ed keeps 20% . All dresses that do not sell can be picked up after the sale or we will donate them," said Carlson .
"The great thing about this sale is that we have all kinds of styles and sizes. We have size zero to twenty. The prices range from $30-$150, sometimes more. We have name brand Dresses too," said Carlson. "Its a lot  of fun and worth stopping in. You never know what dress will be waiting for you."