GMSA Hosts "Not for Sale" Benefit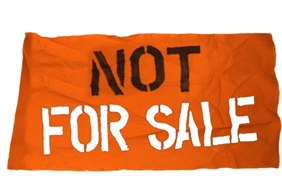 On May 17  Buffalo High School's Globally Minded Student Activists group hosted their second annual community benefit. The event was organized to spread knowledge and donate to the "Not for Sale" foundation on Human Trafficking. The event consisted of a silent auction, and booths with jewelery, frames, hats and Henna tattoos, followed by student performances. Many acts were similar to last years event performed such as student bands Icicles to Eskimos and Undefined Purpose. Performances also included a jazz solo, songs written by students and a comedy act. Following the performances was Not For Sale Representative Richard Wexler, who spoke about the 27 million people that are still enslaved in the world, and human trafficking.
Last year, with the Save Darfur event, the previously unofficial group raised over $6,000 for the people of Darfur. The event sparked an interest in the community and within students, forming the group GMSA. GMSA is lead by English Teacher Katie Kunz, with the help of Seniors Hannah Birkeland and Sarah Ramsey. Last nights benefit is largerly credited to the work and planning they did, but also to many volunteers and community member that attended the event. The group raised over $3,000 for the Not for Sale organization.
"I felt like I worked as hard as I could have during all the preparation, so at the end of the night things felt successful. There were no glitches, and I figure if even one person was moved enough to do something for the cause that makes it worth all the work," said Birkeland.